Tuesday, March 15 – Saturday, April 30, 2022 Sunday, May 8, 2022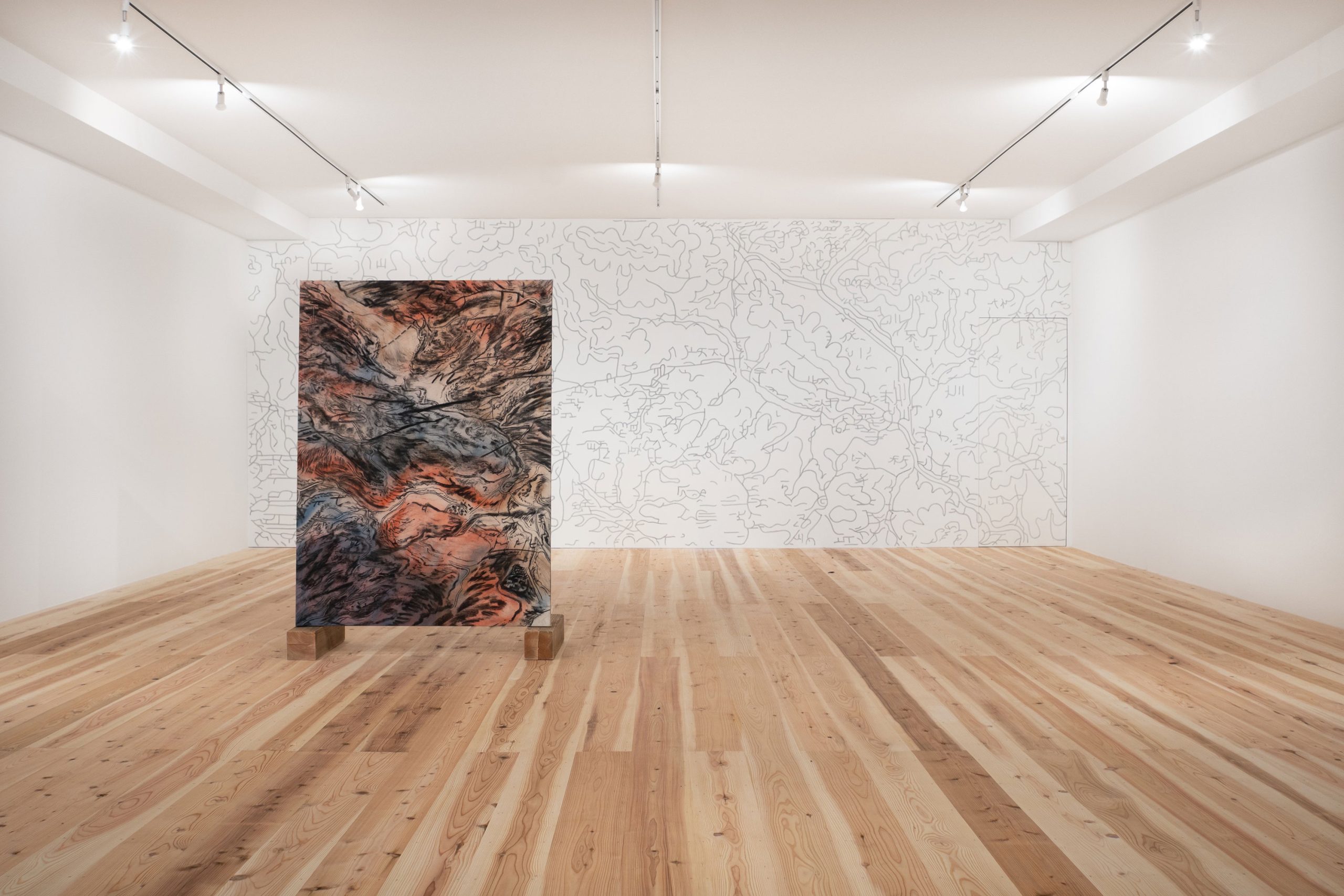 TAACHI is pleased to present "Gaps in Coverage," a solo exhibition by Charles Munka from Tuesday, March 15,  to Saturday, April 30, 2022.Sunday, May 8, 2022.
Charles Munka was born in Villeurbanne a banlieue of Lyon into a family that originated from Hungarian gypsy stonecutter stock, bearing a name that is literally translated as 'work'. Munka acknowledges a gap within his own history, the date when his ancestors wandered across the frontiers of Eastern Europe and settled in France. They acclimated rapidly, leaving behind their homeland, language, and the gravity of their heritage. He began his artistic training at École Émile-Cohl, almost immediately realizing that the national traditions of the French Academy were not for him. At the age of 20 he bought a one way ticket to Tokyo and began a personal pilgrimage that has cut paths across Asia: Tokyo, Shanghai, Hong Kong, back to Tokyo, eventually washing ashore on Sado island.
In 2017 he began a series of residencies, solitary performances with no audience set on the literal and figurative islands of Sado and Iki. A voluntary cast away, a voyager, self-quarantined from everything and everywhere he had been. Since the very beginnings of Munka's artistic practice, he has been an existential missionary, lacking any predetermined cause. Following an intuitive longing for an alternative space that existed far outside any practical location.
Opaque overlays of lost periods, obscure a complete reading of our migratory evolutions. When did territories first become inhabited, who were the first to advance and develop frontiers and who can truly call places home? While we can draw clear lines from points of origin to places of arrival, as we advance through known history the patterns of migration succumb to a politics of perception and the complexities of colonization. Essential to Munka's practice is physical displacement, and a reimagining of his own presence. Through the simultaneous usage of outdated maps, navigational renderings and cutting edge LIDAR, meteorological and GPS diagrams, Munka researches and develops alternative points of departure and arrival in spaces that have never existed.
With inward facing gestures, of reverse map-making; he has laid no marks of demarcation on any of the places he has been. Instead he has used a process of intuitive accumulation, lifting existing marks via delicate archeological rubbings, editing and acquiring detail through slight variations of topical pressure. These forensic sketches are compiled and collected, felt experiences of locational texture, and the specific muscle memory required in gathering them are brought back to the studio, where they are re-contextualized and juxtaposed onto the surface of his canvases.
Since leaving France more than 20 years ago, Munka has embarked on a journey across continents and borders in search of "sacred places" that have a meaning all their own. Pilgrimage and community are quintessential to Munka's exploration of lost histories and the boundaries of our own existence.
If lived experience forms the elemental ingredients of real meaning, questions of belonging and becoming reach back to the very first marks laid, in the caves of southern France, the islands of Jakarta, the tip of Africa, working their way towards us in iterative and non-sequential revolutions and eventually, through the hands and mind of Charles Munka.
________
Charles Munka (b. 1981, Villeurbanne, France)
Contemporary artist based in Sado Island
Solo Exhibitions
HVW8 gallery, Los Angeles(2010)
McLemoi, Sydney(2013)
Above Second, Hong Kong(2014)
Clemens Gunzer gallery, Zurich(2014,2016)
Institut Francais du Japon, Tokyo(2018)
Group Exhibitions
"Surface Tension"  (Cat Street gallery, Hong Kong 2013)
"France/Japan synergy" (Bunkamura gallery, Tokyo 2017)
"Works from the Bech Risvig collection" (Huset for kunst og design, Holstebro 2017)
"Hyper Salon vol. 2" (UART space gallery, Seoul 2019)
Sado Island Galaxy Art Festival