October 22, 2023 (Sun.) – End date undecided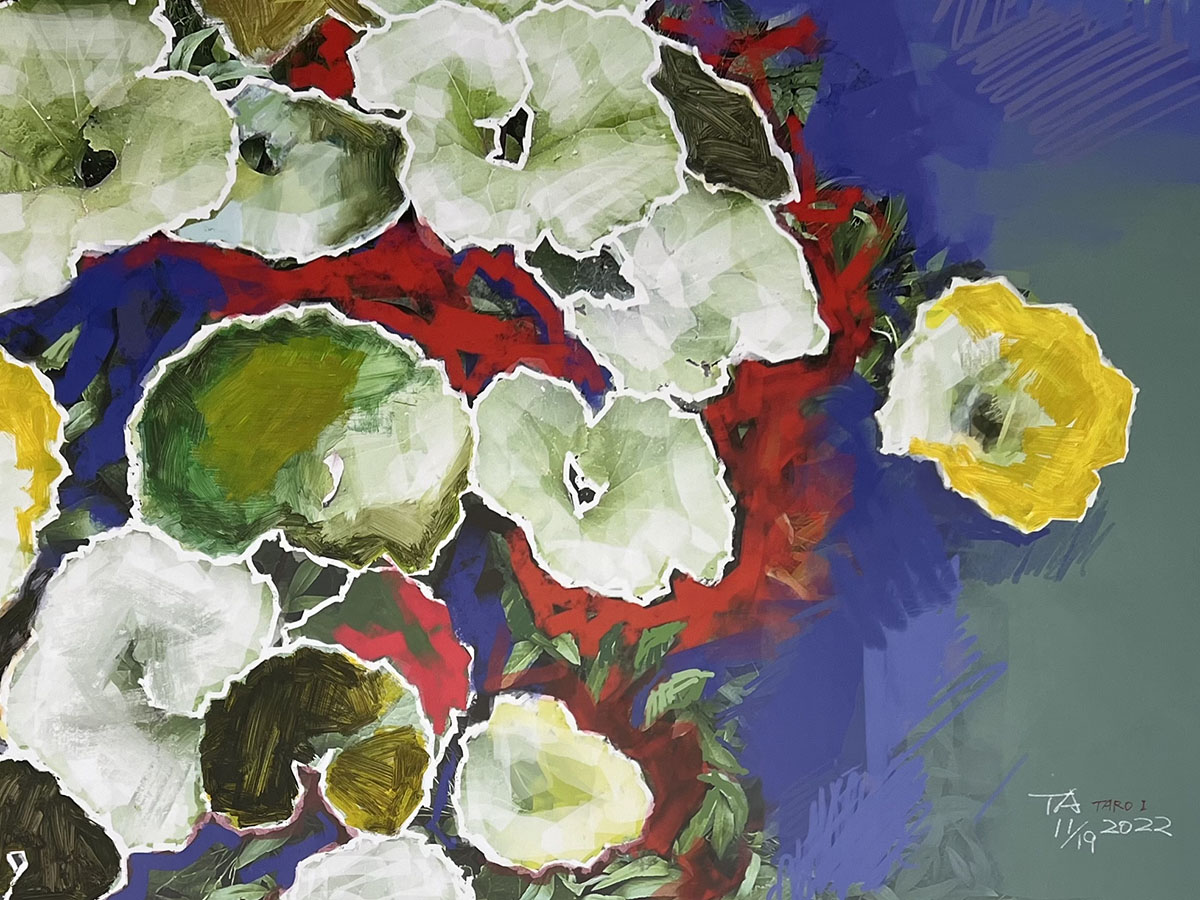 TAACHI is pleased to announce the launch of the TAACHI WINDOW GALLERY, a permanent installation of artwork in store windows. We hope to contribute to the enrichment of the lives of people passing through this area through art, and transform it into a town that attracts even more people.
As the first step, we will exhibit works by TARO ICHIHASHI, "Butterbur and Painting 11/19 2022" and "Butterbur and Painting 11/20 2022".
Mr. Taro began his art activities in the U.S. in the 1970s and continues to work energetically in New York and on Sado Island.
This time, he painted with acrylics on iPad paintings created with Procreate.
We hope you will visit the exhibition when you are in the neighborhood.
TARO ICHIHASHI official website  http://taroichihashi.com/jp/
To purchase Taro Ichihashi's works, please visit TAACHI select  https://2taachi.theshop.jp/